Halo teman-teman, kembali lagi dengan kami ACIS Indonesia konsultan software akuntansi.Fitur Min and Maks Harga Penjualan di Easy Accounting merupakan salah satu fitur istimewa yang terdapat pada Easy Accounting System. fitur ini berfungsi untuk menetapkan minimal dan maksimal harga jual pada suatu produk, Fitur ini dapat mengunci minimal dan maximal harga jual yang sudah anda tetapkan sehingga Sales anda tidak dapat menjual produk di Bawah atau di atas harga jual yang telah di tetapkan. Sehingga kita jadi merasa lebih aman dengan harga jual yang sudah kita tetapkan agar saat laporan tidak mengalami kerugian dan untung yang terlalu besar. karena untung yang terlalu besar membuat pelanggan akan mudah pindah dengan produk yang lain yang tentunya lebih murah. Setelah kemarin kita membahas mengenai fungsi dari fitur Minimal and Maksimal Harga Penjualan, berikut beberapa cara untuk mengaktifkan Fitur Minimal and Maksimal Harga Penjualan :
Buka EAS ver 5 > Klik Alat Bantu > Klik Prefensi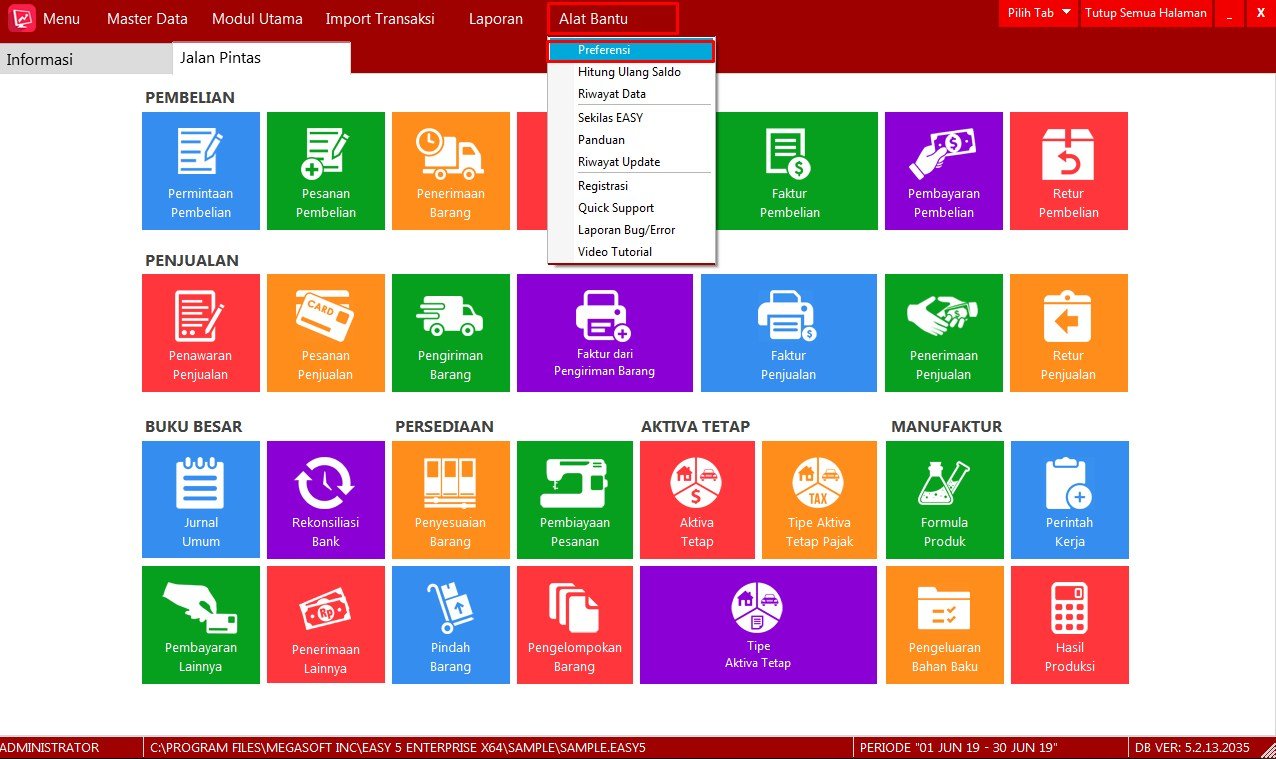 2. Klik Fitur > Centang / Pilih "Gunakan Min and Maks Harga Penjualan" > Klik Simpan dan Keluar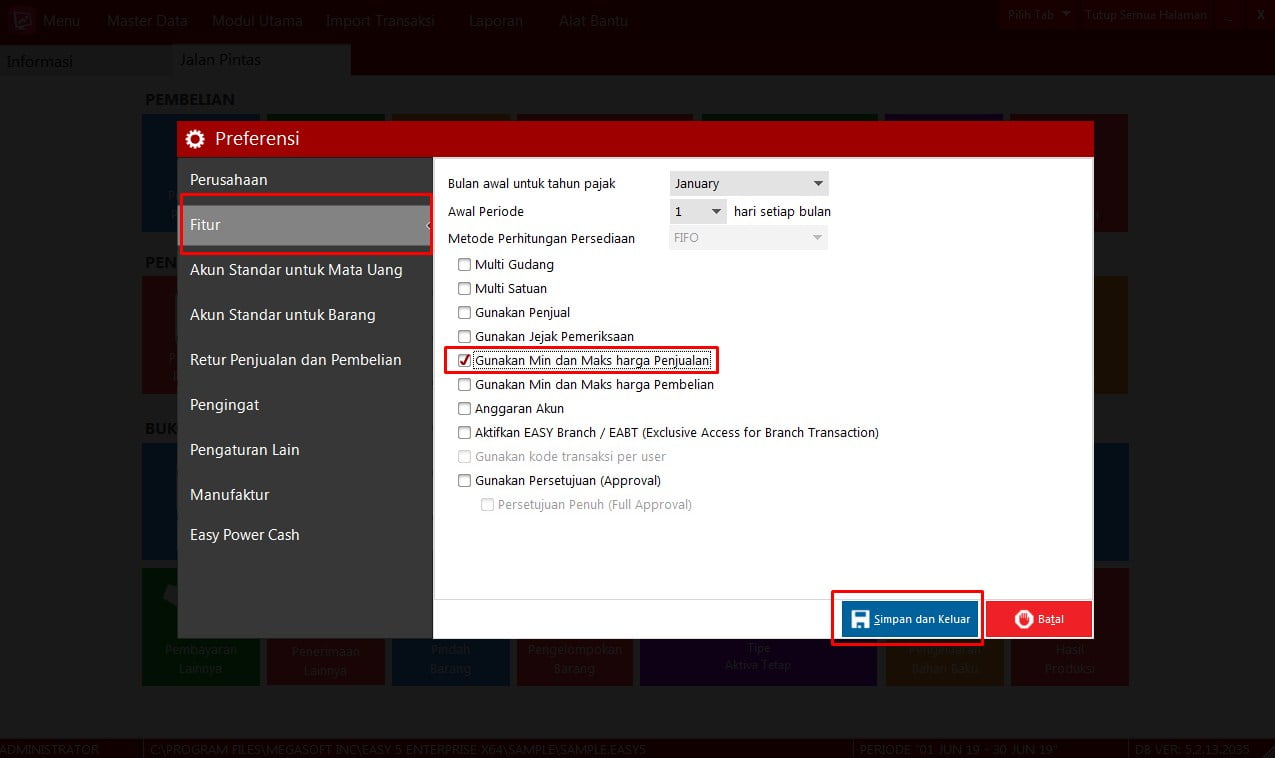 3. Klik salah satu Modul yang ada di pembelian sebagai contoh kita menggunakan Faktur Penjualan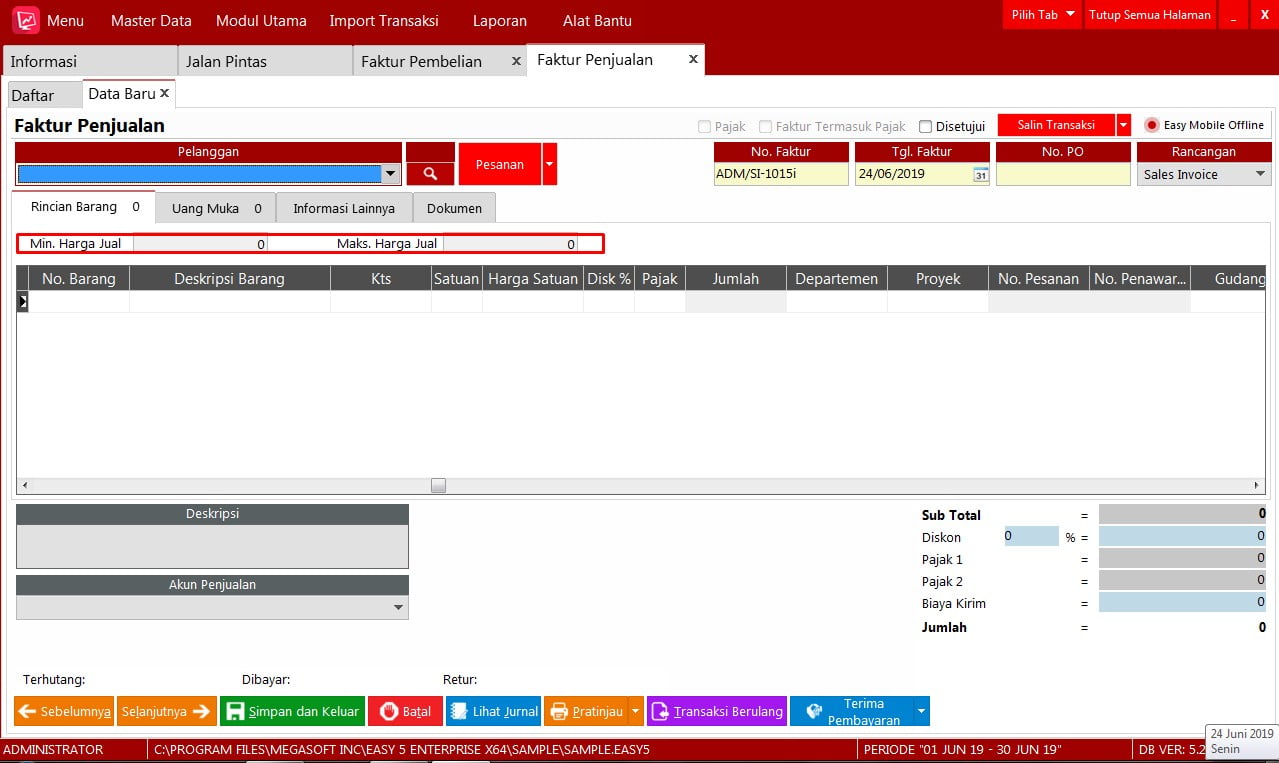 Ikuti Langkah-langkah di atas untuk mengaktifka fitur Min and Maks Harga Pejualan untuk mendapatkan manfaat dari fitur tersebut, semoga tips and trik dapat membantu para pengguna Easy Accounting System dan untuk yang belum menggunakannya semoga ini dapat menjadi referensi untuk membantu mempermudah pembukuan anda. SELAMAT MENCOBA!
Untuk informasi lebih lanjut mengenai Software Akuntansi , Anda dapat menghubungi kami kembali. Kami dapat mempresentasikan produk Easy Accounting System ke tempat Anda dengan mengisi form disini
Untuk pertanyaan atau informasi lebih lanjut dapat menghubungi kami via Email ke marketing@acisindonesia.com atau Telepon ke (021) 29018652 
Kami adalah ACIS Indonesia, konsultan penjualan resmi untuk Easy Accounting Software untuk seluruh Indonesia mulai dari Aceh, Padang, Jambi, Bengkulu, Medan, Palembang, Bangka Belitung, Serang, Jakarta, Bandung, Semarang, Surabaya, Bali, Pontianak, Balikpapn, Manado, Makasar sd. Jayapura. Kami siap melayani terkait Software Akuntansi Untuk Perusahaan anda.