Hallo sobat ACIS, di era digital seperti sekarang ini. Informasi apapun bisa anda dapatkan hanya dengan KLIK, sosial media seperti twitter,Instagram,Facebook,Path,dll. Saat ini tidak hanya di gunakan sebagai alat komunikasi saja tapi juga sebagai media bertukar informasi. Banyaknya sumber informasi yang di share di sosial bisa menjadi keuntungan atau  bisa menjadi 'bencana' buat kalian yang mebaca nya. Buat kalian yang masih kurang paham membedakan mana berita terpercaya dan berita yang HOAX. Berikut sikap yang sebaiknya kamu hindari agar kamu tidak menjadi korban HOAX: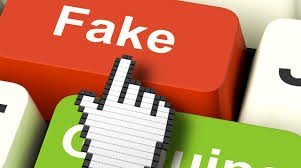 Ingin Selalu Paling Up to Date
Apabila Kamu termasuk tipe orang yang sering mengirimkan berita ke group WhatsApp. Pastikan dahulu berita yang kamu sudah kamu share valid yaa. Karena tidak sedikit orang yang selalu ingin paling up to date dalam menyebarkan berita, sampai terlalu cepat menyebarkan berita yang belum tentu kebenaran nya. Hati-Hati dalam menyebarkan berita karena sudah di atur dalam  Pasal 28 ayat 1 Undang-Undang Informasi dan Transaksi Elektronik atau Undang-Undang ITE. Di dalam pasal itu disebutkan, "Setiap orang yang dengan sengaja dan atau tanpa hak menyebarkan berita bohong dan menyesatkan, ancamannya bisa terkena pidana maksimal 6 th dan denda maksimal Rp 1 miliar."
Malas Investigasi berita yang di terima
Kebanyakan korban hoax adalah orang malas untuk menginvestigasi ulang berita yang di terima dan mempercayai hanya 1 sumber. Mereka selalu yakin bahwa berita yang di terima nya benar/valid, BE SMART NETIZEN,PLEASE! Apalagi kamu membaca nya malalui situs yang tidak jelas.check berita-berita tersebut melalui situs yang  kredibilitas yang terpercaya.jika berita yang kamu cari belum ketemu kamu bisa menanyakan kepada orang yang kamu anggap paham dan menguasai informasi
Saat kamu menerima sebuah berita dengan judul yang terlalu provokatif berusahalah bersikap netral dan tidak terlalu emosional saat membaca nya. Biasanya,dari sisi emosional seseorang akan bangkit apabila berita tersebut mengandung SARA,RAS,AGAMA. Sebelum kamu share, coba baca dulu isi berita secara keseluruhan. Jika sudah mencerna baik-baik. Tanya lah kepada diri kamu sendiri. Jika berita tersebut kamu share kembali manfaat apa bagi yang membaca atau justru membuat kondisi akan semakin runyam? Kalau tidak ada manfaatnya, sepertinya berita tersebut lebih baik stop di kamu.
Tidak Menggiring Opini Negatif
Kamu akan merepost suatu berita???,hal yang kamu harus sadar bahwa apa yang kamu repost tersebut akan dibaca oleh banyak orang. Meskipun kamu  hanya memiliki sedikit followers tapi kamu juga harus bertanggung jawab atas apa yang kamu posting di sosial media. Kamu hindari menggiring opini yang bersifat negatif. Apalagi saat ini berita yang berkaitan dengan bencana alam yang sedang banyak diperbincangkan. Di sosial media kamu bebas beropini, tapi jangan sampai menggiring opini publik ke arah yang negatif…!!!. Sekali lagi, bijak dalam mensharing berita.
Jadi stop yah menyebar berita HOAX,dari pada kamu mencari berita HOAX yang sangat tidak bermanfaaat bagi orang banyak. Lebih baik kamu mencari SOFTWARE AKUTANSI untuk mengatasi pembukuan perusahaan kamu yang sedang bermasalah. kami ACIS INDONESIA memberikan solusi bukan janji….
            Untuk informasi lebih lanjut mengenai Software Akuntansi Untuk mengatasi pembukuan Anda dapat menghubungi kami kembali di 021-54317722/081287667070 (WA). Kami dapat mempresentasikan produk Software Easy Accounting ke tempat Anda dengan mengisi form link https://www.acisindonesia.com/free-presentation/