Database Retail Sample
Database adalah data-data perusahaan yang dikelola oleh user Accurate kemudian disimpan pada server. Database sendiri yang didalamnya terdapat Master Data yang bisa di import dari excel ke Accurate seperti COA, List of Inventory, List of Vendors, List of Suppliers dan Fixed Asset. Database ini merupakan database buatan contoh yang disediakan oleh Accurate Online, bergerak dalam jenis bidang retail. Database retail sample ini sama hal nya dengan database contoh yang dibuat oleh Accurate Dekstop baik versi 4 atau 5.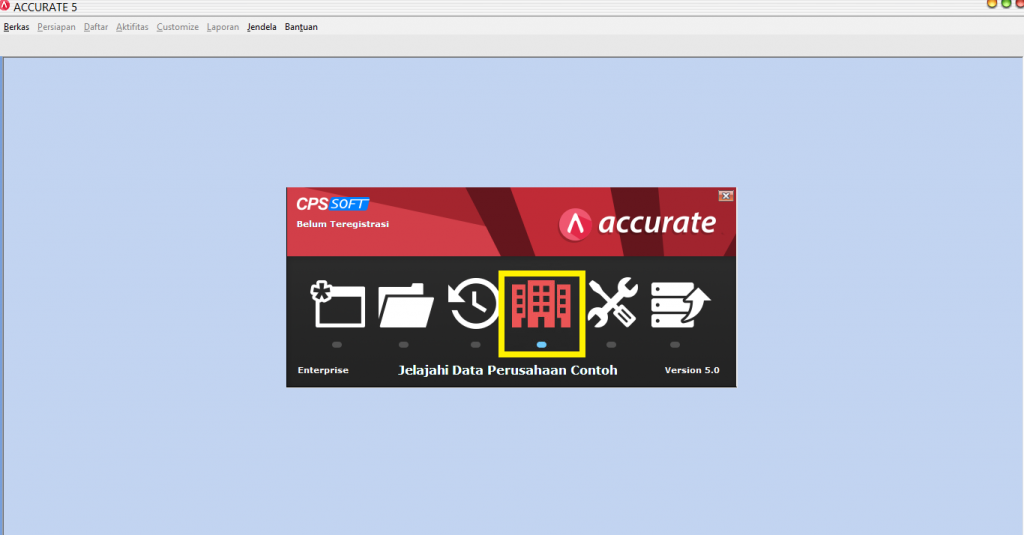 Untuk database perusahaan contoh di Accurate Desktop dapat dilihat pada saat tampilan awal membuka accurate, nah bagaimana untuk database retail sample yang terdapat di Accurate Online?
Langkah-Langkah Membuat Database Retail Sample
Login Accurate Online
Klik untuk buat database
Pilih data base contoh → pilih retail sample dan klik buat database contoh. Tunggu hingga proses selesai dan siap digunakan
Nah itu semua langkah-langkah yang harus kawan ACIS lakukan, mudah bukan?. Jika sekiranya kawan ACIS masih bingung dan ingin lebih jelas lagi bisa untuk membaca informasi order dibawah ini.
Informasi Order
Kami adalah ACIS Indonesia, konsultan penjualan resmi untuk software akuntansi ACCURATE Accounting Software dan Training ACCURATE untuk seluruh Indonesia mulai dari Aceh, Padang, Jambi, Bengkulu, Medan, Palembang, Bangka Belitung, Serang, Jakarta, Bandung, Semarang, Surabaya, Bali, Pontianak, Balikpapn, Manado, Makasar sd. Jayapura. Kami juga menyediakan berbagai Tools atau Aplikasi pendukung ACCURATE seperti aplikasi import transaksi Excel ke ACCURATE (ACA) dan costume report ACCURATE. Kami juga menyediakan Premium Support sistem ACCURATE dan Data Entry sistem ACCURATE. Dapatkan info lebih lanjut dari kami dengan menghubungi email sales@acisindonesia.com atau telp 021-29018652 dengan Tim Solution Expert kami yang siap membantu Anda.